Grande novità in arrivo per i fan di Bob Dylan. In arrivo una raccolta di brani dal vivo, "Live 1962 – 1966: Rare Performances From the Copyright Collections", precedentemente disponibili solo su base limitata.
Il doppio CD, nella nuova versione Sony, uscirà il prossimo 27 luglio.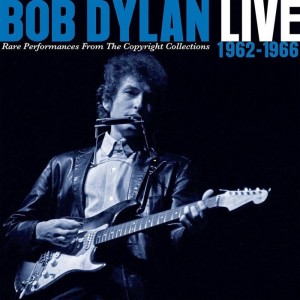 Nella raccolta, tra le tante perle, c'è il duetto con Joan Baez, registrato in occasione della Marcia su Washington, poco prima del celebre discorso "I Have a Dream" tenuto da Martin Luther King, nonché una versione di "One To Many Many Mornings", registrata a Londra in esclusiva per la BBC.
Mr. Tambourine Man torna a farci sognare.